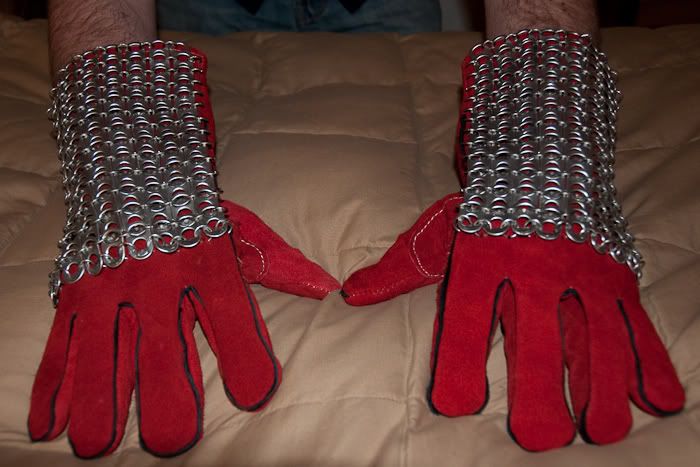 You have found the Mighty Red Gauntlets of Thirst! As you put them on, you feel a surge of strength run through your body. You also, however, have the sudden & inexplicable desire to consume a sweet beverage that contains thousands of tiny bubbles.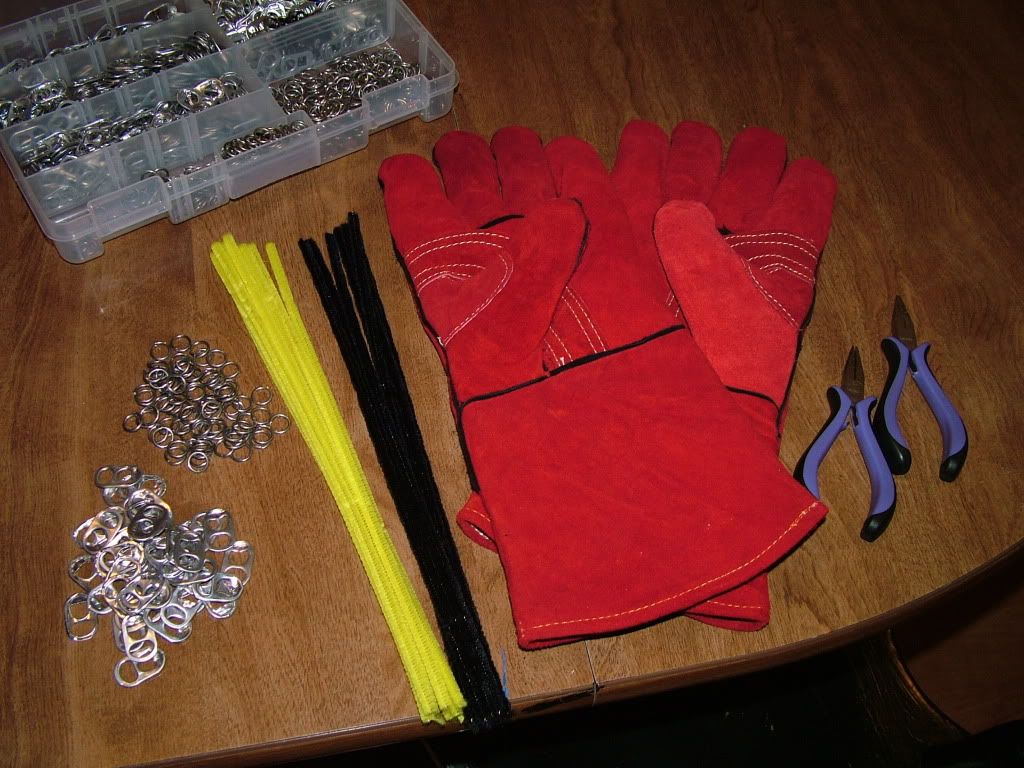 I undertook this project as part of a contest for Crafster.Org . The voting starts April 7th!!
Above are the materials for the project
I used soda tabs, stainless steel chainmaile rings and a pair of sturdy welding gloves. I toyed with the idea of using pipe cleaners for something, but later decided against it.




The soda-tab chainmaile panels after completion. Each panel is made from 213 pieces (117 soda tabs and 96 chainmaile rings).




After competing the panels, I marked and punched holes in the glove to create the attachment points. For those who aren't already familliar with it, the tool in this picture is a rotary leather punch. My rotary punch is one of my best friends when making armor and costumes! So many different sizes with just a spin of the wheel!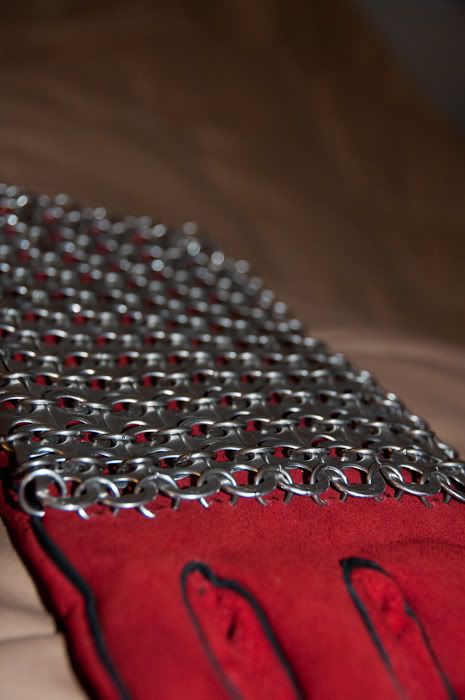 In this image you can see how the rings at the edge of the pannels are looped through the holes that were punched. After including the rings required to attach the panels to the gauntlets, the project required a total of 510 pieces (234 tabs and 276 rings). As far as chainmaile projects go, it's actually a fairly small number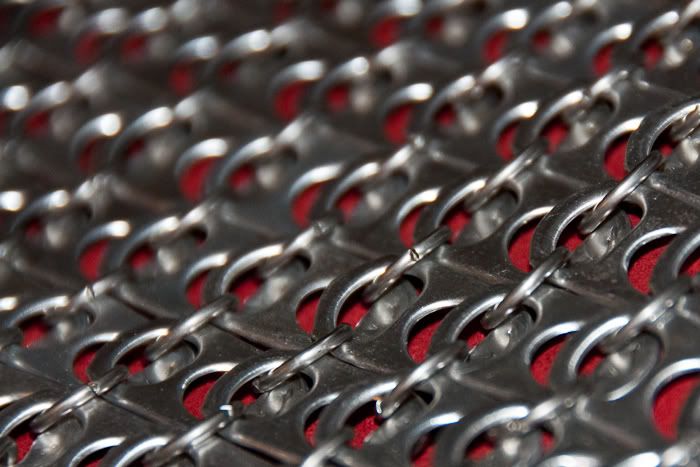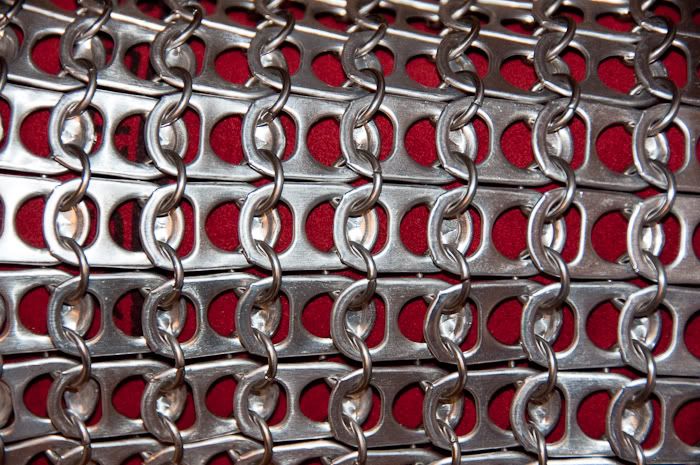 Close-ups of the weave. By using 5/16" rings and standard-sized soda tabs, you get a reasonably tight and yet still flexible weave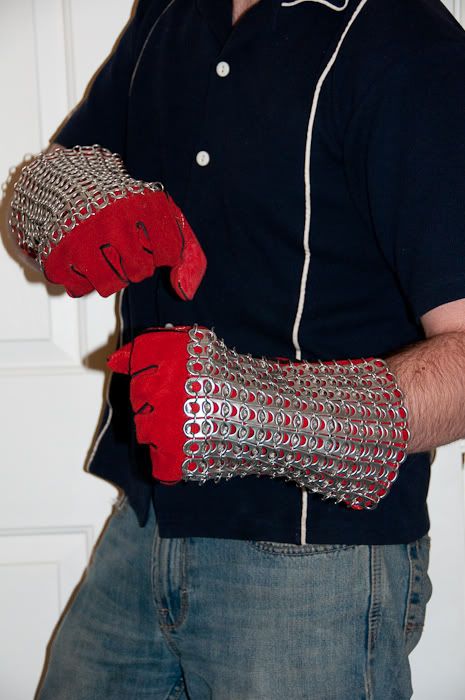 And there you have it! Gauntlets with the appearance of scale armor made from soda-tabs.

Just don't drink all 234 cans of soda at once or you might end up convinced that you're Link from Zelda wearing the Power Gloves and run around for 2 hours trying to lift "boulders" (i.e. cars) above your head until you finally collapse in a twitching, caffiene overloaded pile on someone's driveway.