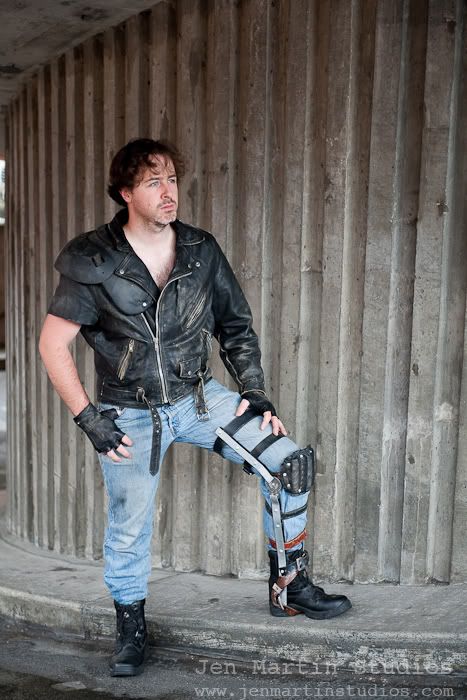 My most recent custom project for one of my clients was to create some items from Mad Max's outfit in "The Road Warrior". The project is now complete! I've created his shoulder armor, leg-brace and knee pad. I've been wanting to do a project like this for a long time and It's been a ton of fun!
For all of the pieces I first made them all shiny and new... and then attempted to subject them to months worth of abuse in just a few minutes to make it look like the outfit's been through the wastes and back. My client found the jacket and sent it to me to be modified. It's an awesome coat and was already perfectly worn and beat up!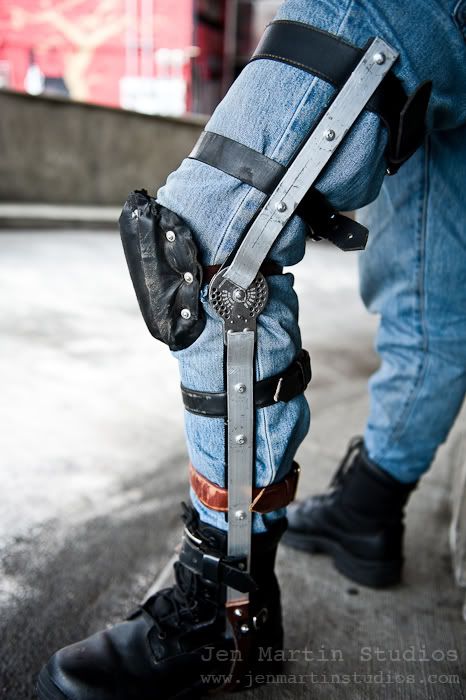 My client was kind enough to send me some extra belts to work with, which certainly were handy!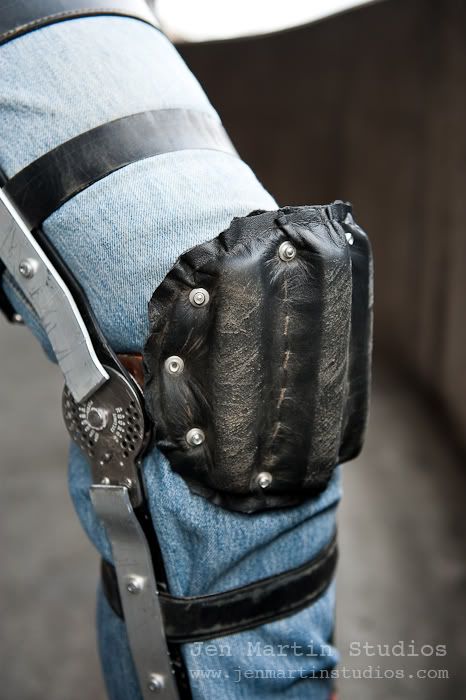 After experimenting with various pre-fabricated bits of sports equipment, I ended up deciding to create the entire knee-pad from scratch. I started with closed cell foam padding, leather and rivets and ended up with this.
I was happy that the brace not only supplies a solid visual, but it allows for a great deal of movement as well! Here's a video of the leg brace in action:
This was one of those projects that a part of me wishes I could keep. I'll have to make another one in the future. Before I sent this out to my client, however, I couldn't resist providing a "WTF???" moment to a bunch of people during their morning commute: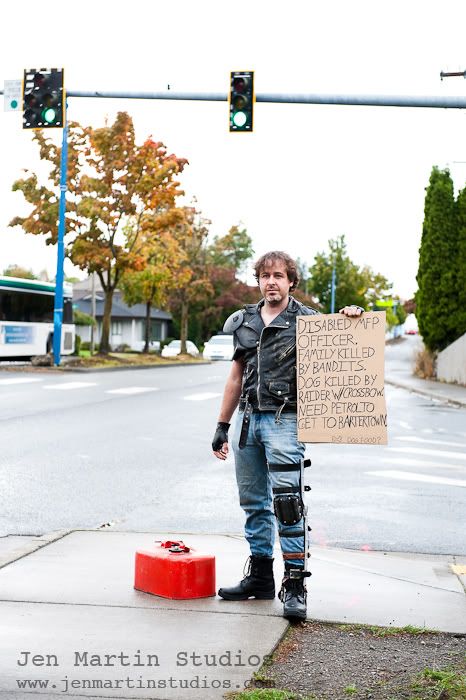 Bartertown or Bust!